Connectivity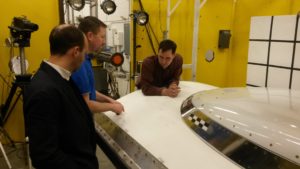 Delta Engineering has helped several manufacturers obtain FAA certification for installation of aviation connectivity systems including the large external radomes on a range of aircraft. Delta has been involved in several bird strike testing, allowable testing for composite materials, environmental and lightning testing.
Delta has also completed on aircraft T-PED testing (Wi-Fi).
Contact us to learn more about FAA certification solutions for your connectivity array.
Do You Have A Project We Can Help With?