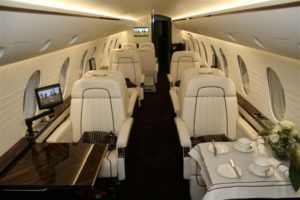 Delta has completed several cabin refresh projects for a range of aircraft including Boeing, Airbus, Embraer, Gulfstream & Citation among others. These projects may range in terms of size from small changes to large scale interior overhauls. Our ODA can approve changes including seat coverings, carpets, monuments, new LOPAs, galleys, lavatories and seat re-pitch. We can further support interior refresh projects by completing aviation design, engineering and manufacturing of installation kits.
For leasing companies, we specialize in reducing time between operators.
VIP Interiors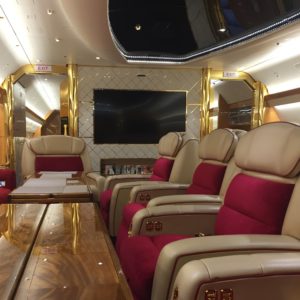 Here at Delta, VIP cabin interior projects are more than just one-off cabin refresh programs, we strive to set the bar for the industry to meet. Our ODA at Delta has approved many VIP interior projects. These VIP projects have included cabin interiors on large aircraft such as A330, A340, 737 and corporate aircraft.  Within these projects, our ODA has provided services for FAA certification, project management, integration, aviation design/engineering and touch labor.
On a recent project, the goal was to take an out-of-lease commercially configured aircraft and re-purpose it with a selective VIP customer interior, shattering industry standards for completion with FAA STC certification completed by Delta Engineering. For this project, Delta handled the project management, wiring installation, several analysis such as cabin decompression & floor loading, in addition to providing service for FAA STC.
Whether you may be looking for a complete aircraft overhaul, or an update to your existing VIP interior, Delta is equipped to provide interior completion services, as well as specialty avionics and other repair services, in both our Delaware and Florida locations.
Contact us to discuss your options for a VIP Interior completion.
Do You Have A Project We Can Help With?