Custom Components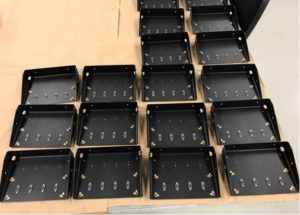 Delta has provided the aviation installation design, engineering and manufacturing of custom-made kits and parts for aircraft modifications. Delta can reduce risk on prototype projects, using our in-house 4-axis CNC milling machines, 3-D scanning, and 3-D printing/rapid prototyping. We also offer qualified chemical conversion processes and other processes such as powder coating.
Via our in-house testing capabilities such as flammability testing, and our in-house software capabilities including FEMAP, SolidWorks, AutoCAD, FMEA, etc, your custom kits and parts for your aircraft modification process can be approved quickly for FAA STC as required.
Our manufacturing facilities offer many FAA approval solutions under our ODA including PMA, PC and prepositioning.
Contact us to learn more about our custom component options. 
Composite Radome Development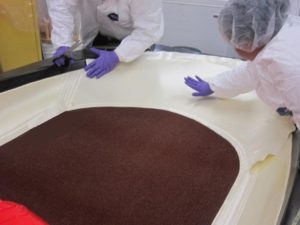 Delta holds FAA Repair Station (Part 145), Organization Designation Authorization (ODA), Production Certification (PC), Part Manufacturing Approval (PMA) and Minor Change Approval authorization. Our ODA includes ODA-STC, ODA-PC and ODA-PMA with inspection and engineering unit members (ODA equivalency to DARs & DERs respectively). Our engineering unit members include just about every function code from aircraft performance & handing, as well as analysis & substantiation, including: loads, stress, decompression, electrical loads, EWIS, damage tolerance, software, flammability, etc.
As a testament to the combined value Delta offers, a major connectivity OEM acquired services from Delta for the certification of an experimental prototype radome. The radome was planned to have a lower profile than the standard radomes used at that time, aiming for the prototype to be unique compared to other competitors in the industry. Delta worked closely with the customer, associated vendors and the FAA on this project to ensure all FAA regulations were met, operator needs were satisfied and the customer's requirements for finer details sated. Ultimately, Delta assisted the customer in bringing their product to FAA certification and production level status, and the product is now a commercial aviation staple in the marketplace.
Have a similar project needing prototype, test, manufacture or installation? Contact us.
Do You Have A Project We Can Help With?