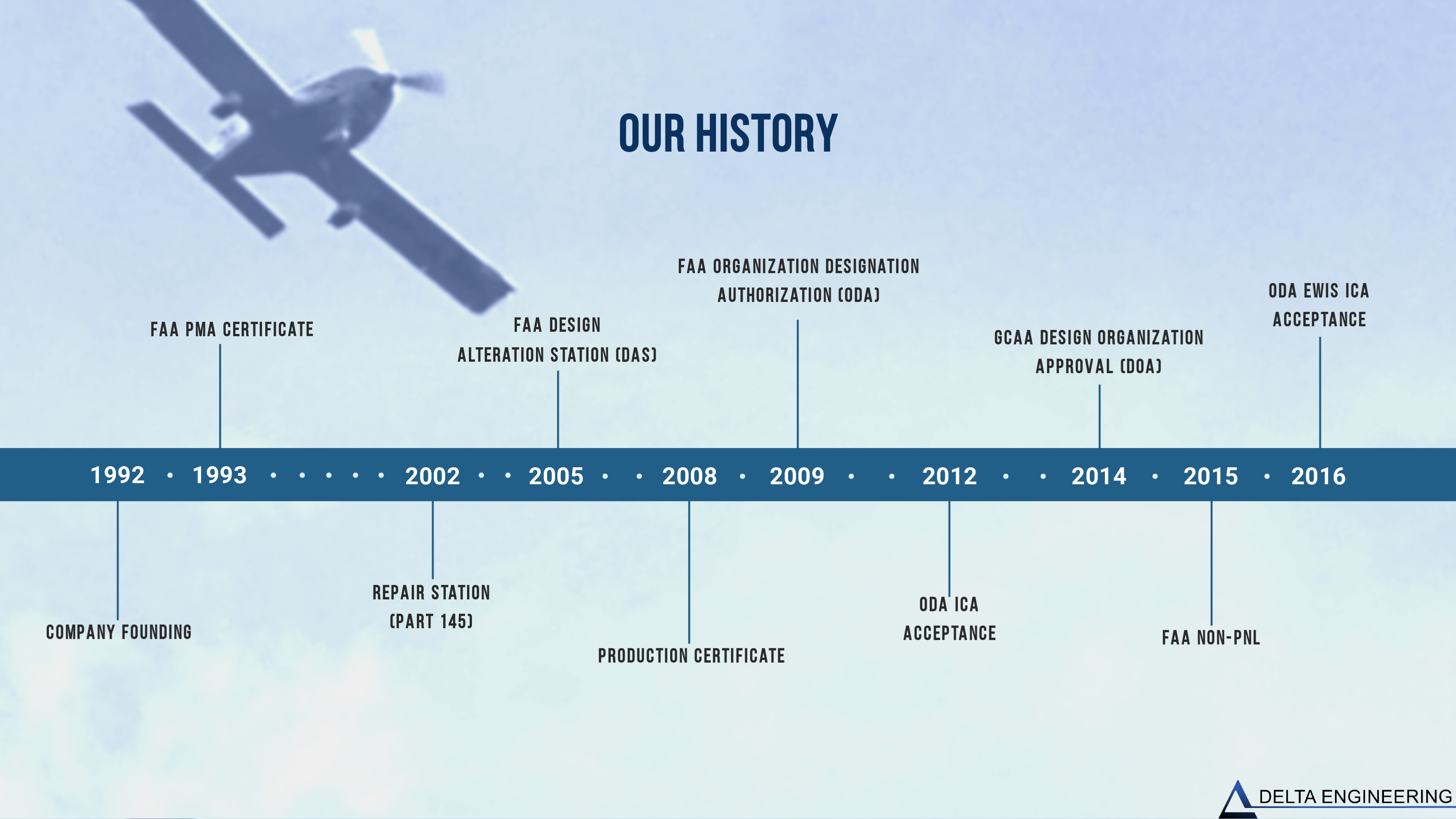 In 1992, our President & Lead ODA Administrator founded our company based on quality, safe certification. Years later we still offer certification with these goals in mind, and have built our reputation based on customer satisfaction due to our integrity, responsive character and passion to achieve. Since founding, our staff has grown to satisfy the needs of our customers, by way of adding aviation engineering background, manufacturing, and a Part 145 repair station. We have also incorporated many capabilities and advantageous characteristics to our business, including our FAA ODA status with No-PNL, EWIS ICA Acceptance, Amendment and Minor Change approval authorities. Today, we are an industry leader when it comes to FAA STC projects.
If you would like to hear more of our story, or are interested in talking with our team, please contact us.
Do You Have A Project We Can Help With?